Does Anyone Really Care?


99.0 & 107.9 FM
Dublin, ireland.

DARC is the Dublin Alternative Radio Collective, a collective (hence the name) of people dedicated to free radio. It's a non-profit organisation offering a real alternative to commercial radio. Tune in you'll hear music of all types; discussion of, & interviews with people representing, various issues & organisations; comedy, tragedy & lots of idle chat. We're based in Dublin, Ireland & broadcast from the city centre.
Monday to Thursday, 6pm until midnight



Sign Our Guestbook


View Our Guestbook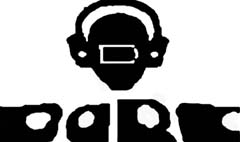 If you'd like to be involved with DARC in any way, get in touch.

Send us demo tapes, reception reports, news, want to join...whatever.
DARC, P.O. Box 3327, Dublin 8, IRELAND.
You're visitor
since 18/11/1996
So who's responsible for this creation then?
Last updated 6th September 1997